The Journey
Children's and Families Work
Leaders Conference 2019
---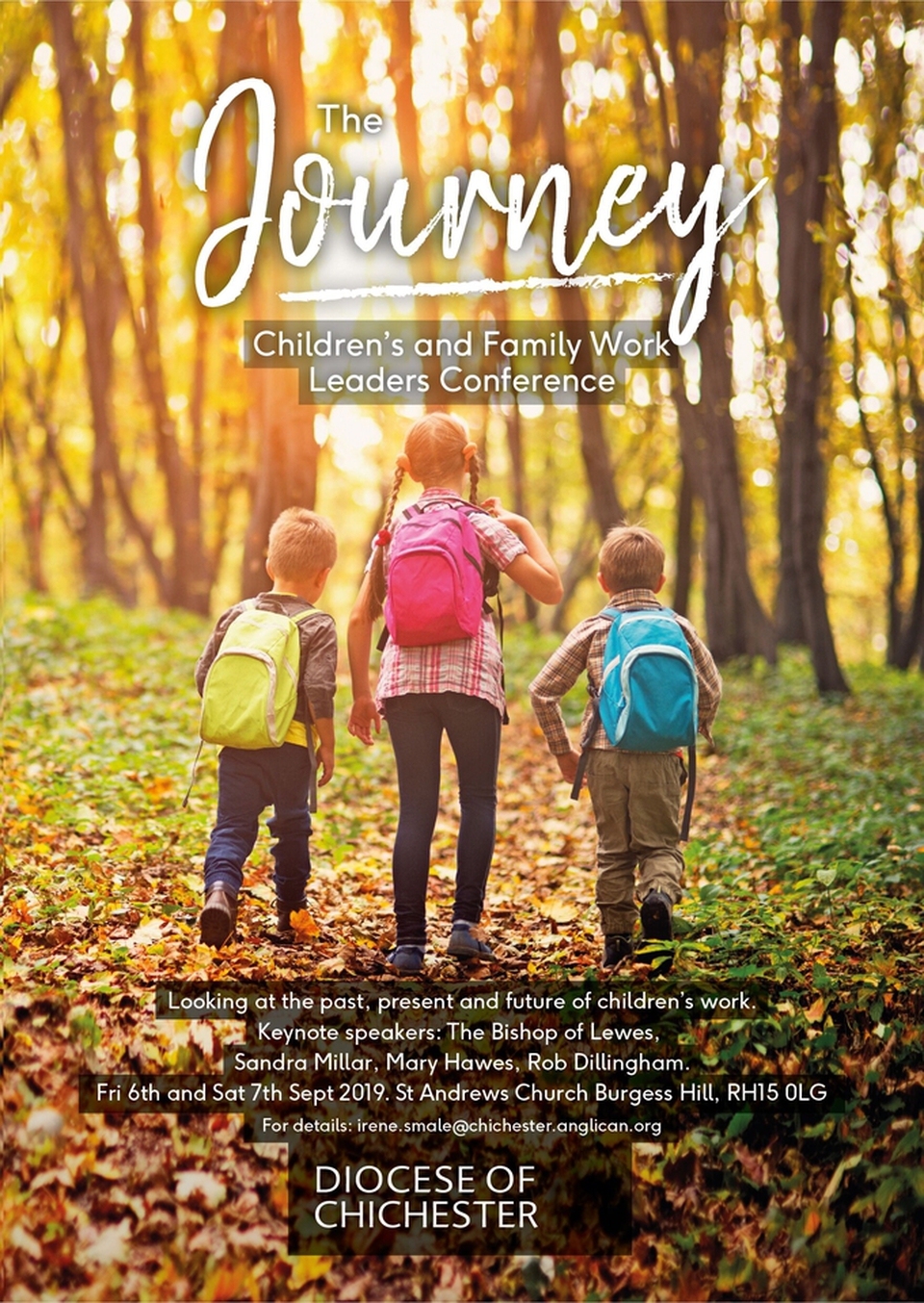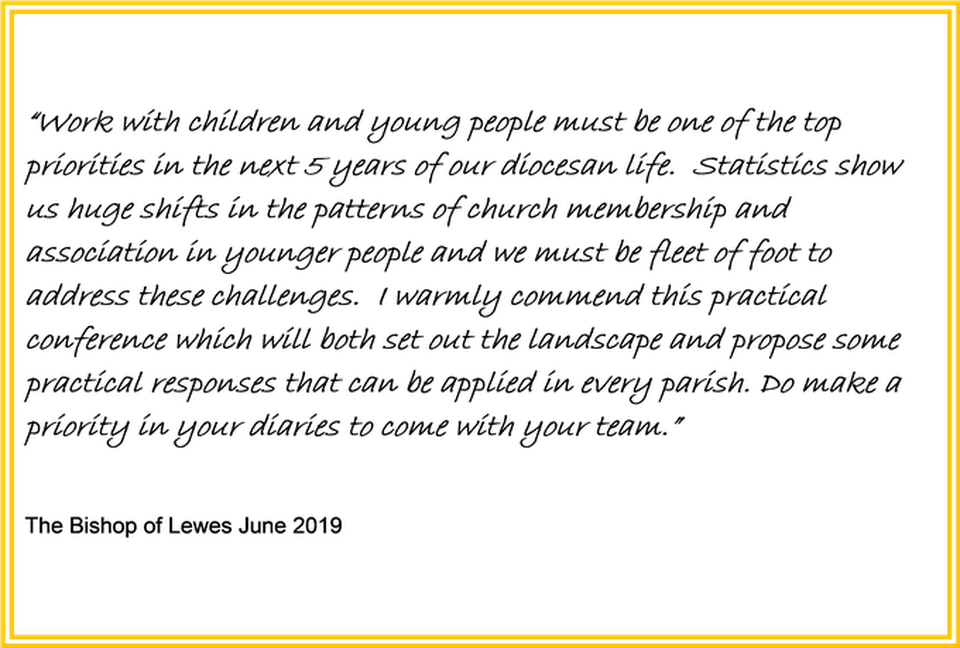 The aim of this conference is to take stock of what is happening across the Diocese of Chichester in the area of children's and family work.
The conference is for children's and family leaders, members of clergy and anyone interested in this vital area of work.
Recent research has revealed the continuing decline of not only children's and young people's church attendance but their spiritual and mental well-being. An outcome of this conference is the hope that we can reverse this trend through learning from and sharing with each other new ideas and initiatives to renew and revitalise our work.
The conference is titled 'The Journey' because we are all on a journey with God and in order to change the course of the future continuing decline we need to learn lessons from the past. We need to take stock of the present and offer some strategic thinking about how we can not only sustain our ministry with children but improve it.
Our hope is that by listening to people who are experienced at grass roots level working on a daily basis with children and families we can gain some insight into how we can adapt our current thinking and practice and therefore initiate change.
To book places, please click here.
Programme Timetable can be viewed and downloaded here
For more information email: irene.smale@chichester.anglican.org
Subjects and Speakers' Information