---
You will find below information and resources to support the Year of Vocation
You may have already attended University or College Open Days to explore courses for the academic year 2019/20. You will find here information on both long-term Accredited and Short Courses for those exploring a vocation to ministry with children and families. Or for those who are already experienced who may wish to take a refresher course for professional development or pursue more in-depth theological study.
---

Offers Undergraduate and Postgraduate Degree Awards and Continuing Professional Development at all levels in Children's and Youth Work. Also offers short courses e.g.
Equip Children's Ministry is for those working with children and their families within their community or church as a paid worker, volunteer, gap year student or young leader.
Chaplaincy with children and young people.
---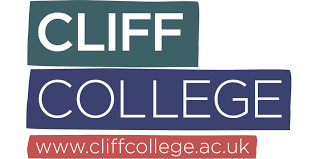 Cliff College - short courses and Undergraduate and Post-Graduate Degrees
Certificate in Mission and Ministry Children - is for those working mainly with children up to secondary school age, in or for the church on a paid or voluntary basis. It covers: how children grow and learn and the issues they face in that process; theological understanding and principles related to children and childhood; the spirituality and faith of children; an introduction to mission to and with children; and management of self, team and leadership skills.
Certificate in Mission and Ministry Family - is specially designed for those working in mission and ministry among families. It considers what constitutes 'family', how families are formed, and the issues they face; the theological and biblical principles of family; an introduction to mission to and with families; spirituality and faith formation within families. It also includes management of self, team and leadership skills.
---

Church Mission Society - Thanks to a creative partnership between the Church Mission Society and Frontier Youth Trust, pioneer children and family workers can join a unique learning programme that combines the best of CMS's experience of pioneering mission and ministry and FYT's experience of working with young people on the margins. The Certificate of Higher Education in Theology, Ministry and Mission can be focused towards children and family work by choosing specific modules.

CMS Gap Year Overseas Missions - Offers opportunities to spend between 4 months and a year overseas serving God in order to explore God's calling on your life.
---