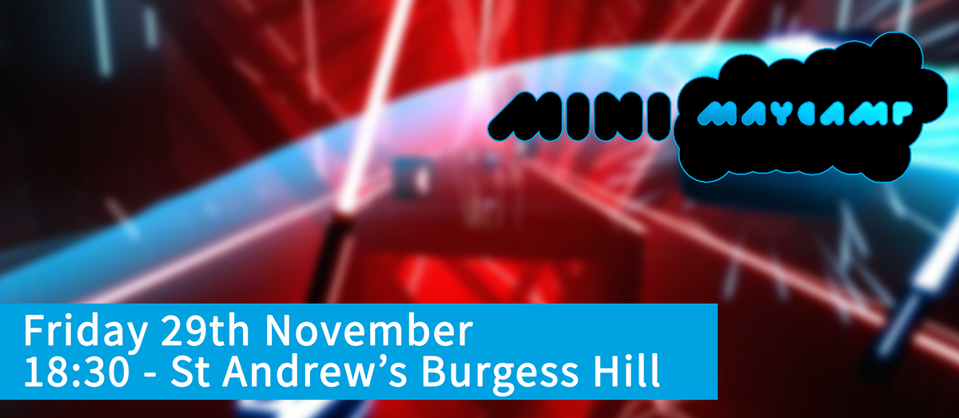 Mini May Camp 2019
Friday 29th November
18:30 - St Andrew's, Burgess Hill
A fantastic one night only event that is not just a reunion for May Camp, but is a taster of all the excitement that is to come in May Camp 2020. If you've never been to May Camp before and want to get a flavour of what it's like, bring your young people along to Mini May Camp this November. Mini May Camp is a great way to build excitement and kick start your group bookings for May Camp next year.
Entrance is £2/head for all the activities and a hot dog too!
This year there will be worship and up front games like we've had in the past as well as giant inflatables, competitions, sports, Virtual Reality games, hot chocolates and more!
So bring your youth group, bring your friends, invite other churches. Open to school year's 6 and up!
Book online below or pay on the door. If paying on the door please bring along the Attendance form linked to below.
Download Risk Assessment using the button below!
Please note that during the evening you are responsible for supervising the young people in your group. Risk assessments have been written for the evening and the activities which will be taking place. It is your responsibility to share these with your own leaders. Copies will be available on the evening. It is expected that you have gained parental consent for young people to attend this event. If you have any queries relating to this event then please contact dan.jenkins@chichester.anglican.org