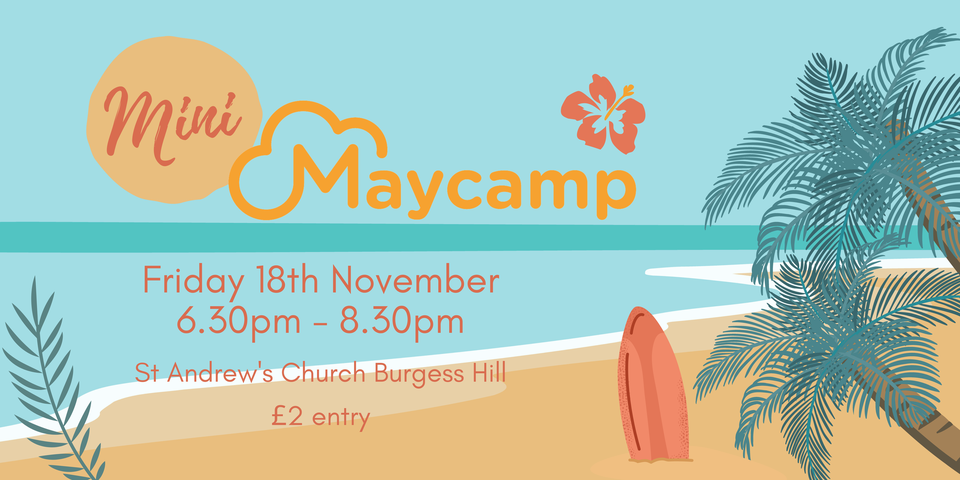 Mini Maycamp is coming up soon and you are invited! Just £2 per person.
Mini Maycamp is a perfect place to reunite with friends you have met at Maycamp but also a great place to come and see what Maycamp is all about. We try to pack as much of Maycamp into 2 small hours! We have stage games, worship, talks, activities, sports, inflatables and of course our wonderful cafe, serving hot chocolate and tuck for the night.
Bring along your youth from year 6 - year 13 and introduce them to or just refresh their memories of Maycamp for the night. We can't wait to see you there.
Feel free to book online or just turn up on the night and pay £2 on the door.
Please remember that bringing your young people to the event is your responsibility as a youth worker. You will need to have the correct parental consent forms for each young person attending.
It would be really helpful if you would sign up in advance using the link below.
If you don't register in advance we will need to know a leader's name, the church you're from and the number of young people and the number of adults.
Here is a generic consent form which you might like to use to collect information from the young people you're bringing along.
Please complete the attendance form and bring with you on Friday night.